Earth Day 2022 is on the 22nd of April, the theme is 'Invest In Our Planet'. 
It is focused on accelerating solutions to combat climate change, and to activate everyone to do their part. We all need to act accordingly to ensure that there is a green future, this includes businesses, because sustainability is the path to prosperity. With climate change becoming a larger issue it is important for businesses to make their mark and send a positive message to their clients, one way to do this is by choosing to buy and use eco-friendly, sustainable products. Sustainable products provide environmental, social and economical benefits and can be made from natural materials like wood, or from recycled products such as plastic, tyres, paper and aluminium.
At The Promotion Company we have a wide range of eco-friendly promotional products that reduces the need for plastic and encourages re-usability. We have greener alternatives for so many products such as pens, pencils, bottles, bags and have definitely seen an increase in customers going greener.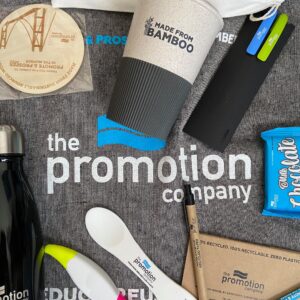 Our 2020 Promote and Prosper goodie bags were filled with sustainable products, one of my personal favourites were the reusable, metal straws which are so handy when out and about, 'The final straw you'll ever need.'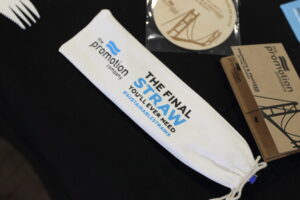 Reasons to use/buy Eco-Friendly promotional products:
There are plenty available… most promotional products have an eco friendly option available which are just as high quality as the standard promotional products. By choosing the more sustainable items you are consciously making the decision to make a positive impact on the environment and reduce your carbon footprint.
They're long lasting, when investing in promotional products you are looking for effective products that are reliable and re-usable. The durable materials mean that the products last for a long time and if you gift, for example, a bamboo grippy coffee mug this is something you can use over and over again meaning your branding stays out there.
They create a stronger brand message and have an overall positive impact on your companies reputation. More and more organisations want to associate themselves with other businesses who are environmentally friendly and are socially responsible. Showing your clients you care about the environment by choosing eco-friendly products is a great way to build stronger relationships.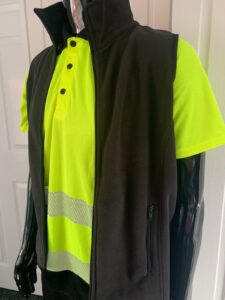 The fashion industry is one of the most polluting industries in the world, so companies making a conscious decision to buy sustainable brands will make a difference to the planet. The Promotion Company offers a range of sustainable clothing available ranging from polo shirts, body warmers, beanies, hoodies, sweatshirts and more available in sustainable, recycled materials.
Reasons to buy Eco-Friendly clothing:
Quality. Sustainable brands focus on quality, they use materials that are known to last as well as being kind to the environment, whereas clothing made by 'fast fashion' brands are not made to last as the aim is for you to keep buying more. By choosing sustainable brands that provide quality, you reduce your waste and also save money because you don't have to keep re-purchasing clothing.
Environmental Footprint. When choosing sustainable fashion you can say no to the negative environmental impact that fast fashion causes and reduce your own environmental foot print.
Sustainable clothing helps : use renewable energy to manufacture goods, use less water, use recycled/eco-friendly fabrics in their clothing, eliminate disposing in unethical ways, use recycled materials in their shipping packaging, ensure fair labour practices and fair wages for all employees working in factories.
If you are interested in any of our eco-friendly products please don't hesitate to get in touch, we have a wide variety of products available to choose from, here is the link to our environmental catalogue : http://thepromotioncompany.online-catalogue.net/category/environmental.