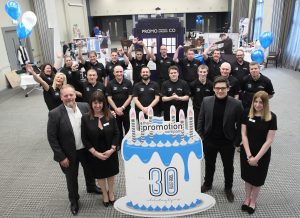 To help us celebrate 30 years in business this year, we were delighted to welcome over 160 guests to our fourth Promote and Prosper event at The University of Hull.
The exhibition included thousands of promotional items that were on display for guests to try out and special guest speakers included Thomas Martin, Non-Executive Chairman of Arco and Gadget Man, Jonathan Elvidge who both gave wonderful insights into their businesses over the last 30 years.
But of course our events wouldn't be a success without the support of our customers and suppliers who turned out in droves as well as our team at The Promotion Company Team who worked so hard to make Promote and Prosper a fun and informative day.