The Promotion Company hopes to raise awareness with a campaign to reduce waste generated from non-recyclable take-away coffee cups.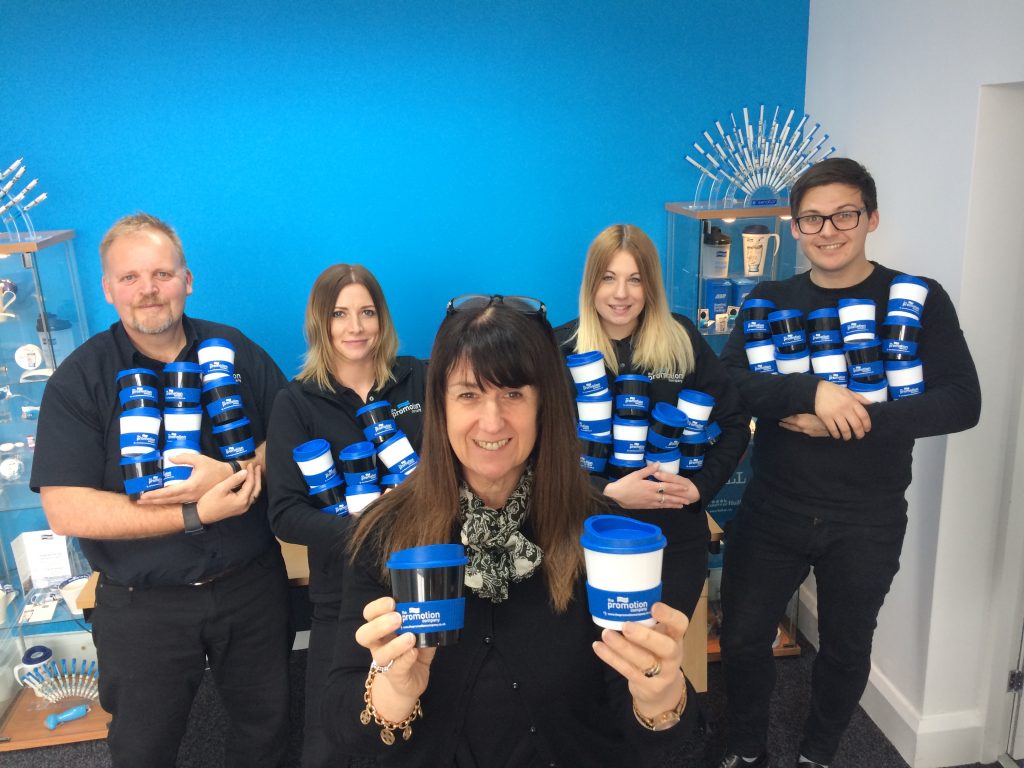 The average price of a small Americano from UK leading coffee shops is £1.96, amounting to over £3.4bn per year in revenue for these businesses but, unfortunately, this comes at a cost to the environment. In the UK we get through 10,000 takeaway coffee cups every 2 minutes, contributing to a vast amount of waste that, despite its cardboard exterior, is actually not able to be recycled.
We would like to propose a simple solution asking businesses to consider the use of reusable coffee cups instead.
Whilst disposable cups are technically able to be recycled, their polyethylene lining is notoriously difficult to separate from the rest of the cup, requiring specialist treatment that can only be provided by two facilities in the UK. As a result, just 1 in 400 cups will be recycled, the rest ending up in landfill.
The good news is that this can be easily tackled, so we are encouraging local businesses to provide reusable thermal cups for their employees and contacts. Some coffee shops even offer a discount to customers that bring their own as well.
Many of our clients already provide reusable cups which carry their branding. These are not only environmentally friendly, with customisable features, they are the perfect way to get a brand seen in the hands of people on the street and in the workplace. Plus, it shows which businesses are environmentally conscious and are helping to reduce this type of waste.
To help promote awareness, The Promotion Company is giving away ten Americano cups as part of a competition on Twitter and Facebook, providing winners with a free alternative to disposable cups on a first come, first served basis.