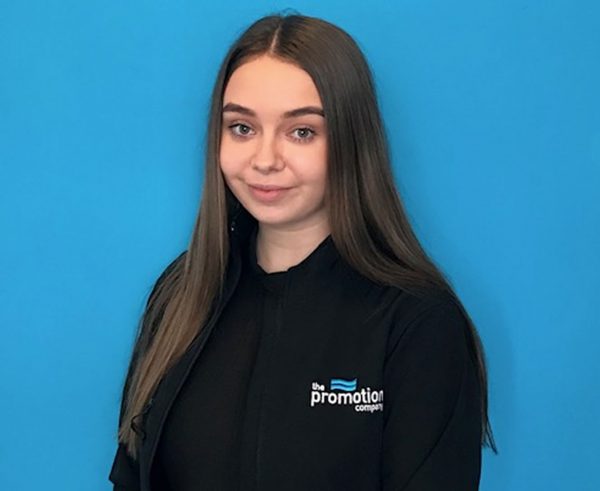 The true dictionary definition of an apprentice is a person who is learning from a skilled employer, having agreed to work for a fixed period at low wages. Our business is a small business and has managed five apprenticeships, all of which have worked well, not one didn't complete and not one of them wasn't employed at the end of the term. In the last two years our apprentice, Charleigh Colby is no exception but in her case the employer/apprenticeship relationship has been so much more than described above.….
Charleigh commenced her apprenticeship at The Promotion Company in November 2019, expecting an apprenticeship period of 12-18 months, Charleigh was flying through the process with a view to her joining our team once the course was complete. In March 2020 following our most successful Promote and Prosper event yet, when the future of our business was bright the world was hit by the COVID 19 Pandemic, this affected everything, and Charleigh's apprentice experience was no exception.
Long periods of physically not working together, communication on every level was a challenge, due to the lack of information available and even Charleigh's external learning from the training provider took a back step. That alongside the fear and anxiety that the situation created for all were just some of the difficulties faced.
However, despite adversity, we are delighted that Charleigh has now not only been able to complete her course but passed it with flying colours and is a fully fledged Marketing Assistant at The Promotion Company. We are immensely proud of her achievements despite everything.
Interesting that the definition mentions the low wages, but not the mutual added value that an apprenticeship gives to employer and apprentice? Particularly in a small business Charleigh has benefitted from learning about every business function and has shadowed all to allow her to learn not only varied skills but for her to understand the areas of work that are perhaps not for her! From an employer's perspective, to see Charleigh flourish with a positive attitude and an interest in our company is rewarding too!
Apprenticeships fit with our business perfectly, they present an opportunity for us to develop a young person's skills, for them to embed into the culture of our organisation and in Charleigh's case, for the business to gain a competent, hard-working employee who is a real asset. Whilst the Covid pandemic has been without doubt tough, a team who can get through that experience together is resilient and strong and can only bring success to a business.
Massive congratulations Charleigh it is a pleasure to have you on board!